June recap: Tenderize breaks $500K TVL, now 2nd fastest-growing protocol on Arbitrum, and more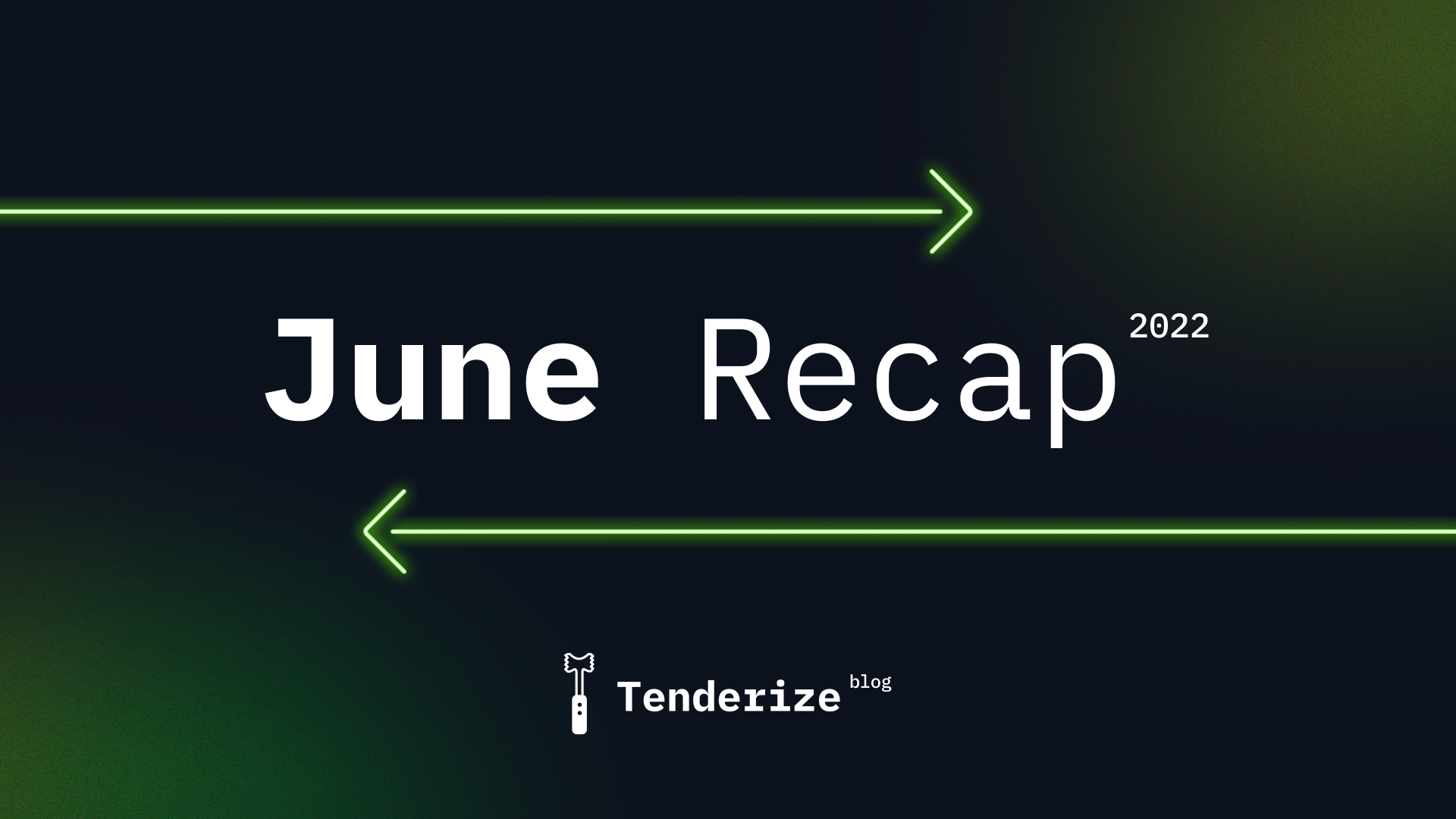 Boom💥
June is ending, but the news at Tenderize doesn't stop. The quest to unlock the full value of staked assets continues with our roadmap underway after hitting key milestones during June.
Discover the key updates at Tenderize from this month!
Tenderize hits $500K+ in Total Value Locked (TVL)
This is an incredible mark for Tenderize since our mainnet launch earlier in May. The last week of June saw a spike in the TVL on Tenderize, crossing the $530K milestone, fully on our way to reaching $1M soon.
Currently, MATIC is the most popular staked asset, representing around 29% of the TVL, followed by GRT (~28%), LPT (~25%), and AUDIO (~18%).
Tenderize is more than a yield-generating protocol for Web 3 holders, but rather an ecosystem to bring out the value and alternatives within a staking environment.
Reaching this level of support from the community is encouraging us to propel our efforts and offer even more use-cases for Web 3 token holders.
Tenderize TVL (in USD): Source: DeFi Llama
Tenderize became the 2nd fastest growing protocol on Arbitrum
In the last month, Tenderize was one of the fastest-growing protocols on Arbitrum!
According to DeFi Llama, in the last 30 days, Tenderize was the 2nd fastest-growing protocol, only surpassed by Connext, with a 69.25% growth in TVL. On the liquid staking front, Tenderize is by far the protocol with the highest growth in the last month.
The positive trend has continued in the last seven days, with an 88% increase in TVL, becoming the 3rd fastest growing protocol in the Arbitrum ecosystem in that timeframe.
Currently, Tenderize is available on the Ethereum and Arbitrum mainnets, with around 25% of staked tokens under the Arbitrum chain.
Arbitrum TVL Rankings: Source: DeFi Llama
Ready to start staking on Tenderize? Discover why liquid staking is crucial
At Tenderize, liquid staking is the start of a journey into more value caption from your original holdings. Traditional staking offers may cause setbacks to investors and Web 3 node operators, especially concerning a lack of flexibility in funds.
With liquid staking, you can enjoy 0-days lock-up period, earn rewards with crypto derivatives, and still allocate your original Web 3 tokens in other investment vehicles like DeFi.
Capital efficiency and diversification are priorities at Tenderize, and liquid staking is one of the first steps to fully unlock the value of your staked assets.
Discover how liquid staking can boost those efforts.
A full capital diversification flow for Web 3 token holders
Our blog has been on 🔥 lately, with new content serving the needs of Web 3 token holders and operators in their quest for more freedom, returns, and long-term sustainability.
One of our latest published pieces covers how Web 3 operators and holders can boost their capital diversification by using an unopinionated, permissionless, and trustless protocol like Tenderize.
Tenderize allocates funds to the best-performing nodes automatically and factually, without human bias, maximizing working capital for Web 3 token holders.
Discover how Tenderize boosts capital allocation for Web 3 actors.

Follow all the updates from Tenderize on our Twitter and blog. See you in July with more news⚡